Abril 2012
3 publicaciones nuevas
10 etiquetas
Guía de marketing para el uso del Timeline de... →
Una buena guía para el buen uso del nuevo Timeline de las páginas de facebook. 
5 etiquetas
Marzo 2012
4 publicaciones nuevas
8 etiquetas
5 etiquetas
7 etiquetas
5 etiquetas
Febrero 2012
7 publicaciones nuevas
9 etiquetas
5 etiquetas
El día que Facebook cambió las Fanpages
Dentro de pocos días, seguramente el próximo día 29 de Febrero, se espera que Facebook anuncie la llegada del Timeline a las páginas de Facebook, durante la celebración del primer FMC ( Conferencia para profesionales del marketing ). No es seguro que los cambios introducidos sean iguales al Timeline que actualmente utilizan los perfiles de usuario y que nos permite crear la historia de nuestra...
5 etiquetas
Nimble, Más que un CRM Social
Hace pocos días que he comenzado a retomar el uso de Nimble, un CRM social que aúna muchísimas posibilidades. La primera de las novedades, es la de poder tener nuestros contactos de nuestras redes sociales y de nuestros servicios de mailing en una sola herramienta. Podemos añadir contactos de Gmail, desde un excel, desde Twitter, Facebook y Linkedin y dividirlos entre personas y...
3 etiquetas
Some interesting tidbits about Facebook's IPO
bitshare: Earlier Facebook officially filed for their Initial Public Offering (IPO). In the filing statement, there is a lot of good details and interesting information I have come across so far. At a high level, I touched base on some factoids when I found out about the IPO, but after that I decided to dig deep into this very long and brutally detailed filing.  Read More
Enero 2012
3 publicaciones nuevas
Alternion, la alternatiba para gestionar tus redes...
Alternion esta destinado a ser una de las mejores herramientas para gestionar tus cuentas en redes sociales. Tanto para fines comerciales como de marketing, encontraréis gran cantidad de plataformas sociales como Facebook, Twitter, Linkedin, Wordpress, Digg, Vimeo, Stumbleupon, Delicious y Youtube. Una herramienta que pone énfasis en la privacidad de los usuarios, dándonos multitud de...
5 URL Expanders to Help You Avoid Spammy Links →
When URL shorteners first came about, spammers used them to disguise malicious links. Now that social networks like Twitter have propelled shortened URLs into widespread use, people are more comfortable clicking through. However, there are still occasions in which you confront possibly dubious li…
Octubre 2011
1 publicación nueva
5 Ways to Connect to the Local Food Movement... →
The local food movement is taking the world by storm, as more people learn about the numerous benefits of eating locally. What exactly is local food? Is it hype? In a word, no. It's grown nearby, and supports your local economy. It tastes better because your food is often harvested on the day…
Septiembre 2011
5 publicaciones nuevas
How Facebook Timeline Might Radically Change the... →
Facebook's blockbuster announcements last week have already gotten marketers to rethink how they will use the platform, but what about their brand pages? Facebook hasn't said anything specific about how the likes of Coca-Cola or McDonald's might take advantage of the new design, though it look…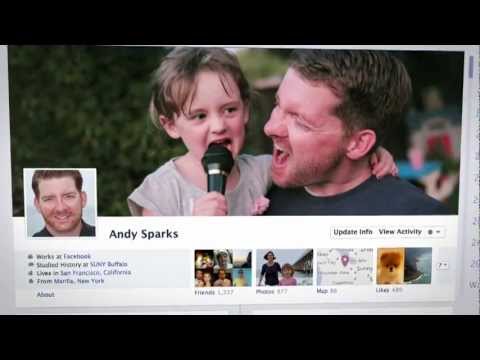 Facebook F8: La evolución de la Red Social
F8: La evolución de Facebook  Facebook presenta su próxima evolución en el F8. Los cambios que se avecinan en Facebook revolucionaran las redes sociales. Buscan lograr una experiencia completamente social con nuestro entorno. Uno de los principales cambios, será la posibilidad de generar y editar la historia de nuestra vida en el nuevo Time Line. En el Podemos configurar la historia de nuestra...
10 Customizable Social Media Accessories →
Even when we're away from our social networks, we still like to feel connected. We've chosen the top customizable social media accessories for your offline life — that is, if you even have one anymore. The apps and services in the gallery below connect to your social accounts and transform pr…
4 Successful and Creative Facebook Contests →
This post originally appeared on the American Express OPEN Forum, where Mashable regularly contributes articles about leveraging social media and technology in small business. Years ago, if a marketer wanted to run a contest, he'd have to run print ads and hope that people would take the tim…
Julio 2011
10 publicaciones nuevas
Foursquare & Groupon Hook Up for Real-Time Deals... →
Foursquare users in the U.S. and Canada will start to see Groupon's daily deals in the Explore tab of the application and on Foursquare.com beginning Friday, Mashable has learned. Groupon has become Foursquare's sixth and latest daily deals partner. The IPO-primed market leader in its growing …
Interesante Infografía sobre la relación entre las... →
The "tech world" is really more of a "tech family." Between digital giants' appetites for acquisitions and the tendency of their ex-employees to start new companies, it's easy to see how nearly every blip in the ecosystem is closely related. We've mapped just a few of these family ties between…
3 etiquetas
Herramientas Básicas de un Community Manager
Para un Community Manager es fundamental disponer de herramientas de escucha activa y monitorización, que le ayuden a gestionar con mayor conocimiento e información las comunidades que gestiona. Para esta tarea, disponemos hoy en día de muchas herramientas que facilitan esa labor; algunas muy conocidas y otras menos. Por eso hoy os quiero presentar varias herramientas que poco a poco se han ido...
LinkedIn Revamps Profiles for Students →
Entering the working world with a degree and a smile can be a daunting task for many a student, which is why LinkedIn has added new profile sections specifically targeted toward students. Now, future interns can add a variety of accomplishments to their profile, letting prospective employers k…
3 etiquetas
Hay que saber comunicar
No es fácil saber comunicar en las Redes Sociales y saber atraer a la gente.  Es cierto que últimamente mucha gente ha caído en el embrujo de las redes sociales y se ha convertido en el embajador de su marca o empresa en las redes sociales. Y es que no todo el mundo tiene la capacidad de comunicar bien. El conocimiento de la marca y el acceso a la información o a los contenidos también son...
Find a Job in Social Media, Communications or... →
If you're seeking a job in social media, we'd like to help out. For starters, Mashable's Job Lists section gathers together all of our resource lists, how-tos and expert guides to help you get hired. In particular, you might want to see our articles on How to Leverage Social Media for Career…
4 etiquetas
El Mundo de Twitter
"Solo quienes tienen una Visión romántica de la innovación y la creatividad pueden sorprenderse ( o indignarse ) de que una herramienta tecnológica, de un valor insignificante, al punto de que solamente cuenta con la posibilidad de condenar una idea o sentencia en 140 caracteres, se haya convertido en uno de los mecanismos de comunicación más poderosos de la historia".  Así da...
Plantilla para una Estrategia de Social Media... →
En este Blog encontraréis interesantes herramientas para Community Managers!!
3 etiquetas
¿Google+ Vs Facebook?
Me gustaría empezar hablando del lanzamiento hace unos días de la Red Social de Google, Google+ y su reto por intentar desbancar a Facebook o mejor dicho para intentar que el ritmo de crecimiento de Facebook se ralentice.  Google+ da una impresión fresca y con herramientas que llaman la atención como el uso de los círculos para segmentar a tus contactos. Simple y Fácil de utilizar pueden...
One more day!!
Today is a one more day in my life!! I slept at 07:00 and started cheking my emails and Social Media profiles!! I spend like 3 hours in Facebook, putting some information about the companies that I manage. I started having lunch at 13:00 and then I make some relax in the sofa, about 30 minutes!!  I wrote some post for the blogs and now I have to prepare to do some exercise!! This friday we...